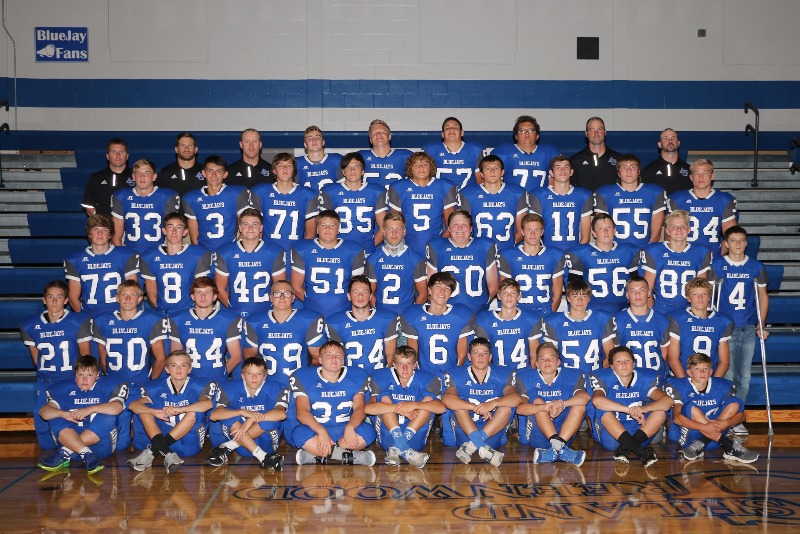 2016 Bluejay Football - What's Important Now
The 2016 Bluejay Football Family is prepared to sacrifice our pride through unified dedication towards the relentless pursuit of What's Important Now! This is the mission that the 2016 team has created and is abiding by as they start their 2016 season. Forty-one players have hit the ground running this season participating in the team's first two weeks of practice. The attitude and effort have been at a high level as the players have been preparing for both the annual Blue and White game, which will be held on August 19th, and the varsity season opener against Wahoo on August 26th here in Ashland.
The team returns a core group of players with varsity experience on both sides of the ball. These players played a vital role in the Bluejays' playoff run that ended with a loss in the Quarterfinals. The goal, as always, is to combine the returning experience with athletes that are going to be asked to play big roles on the team. The players have taken it upon themselves to be the most prepared team in the state. Practices have been both physically, and mentally, challenging but the level of competition has been high. The players believe that with their work this summer, and what they have accomplished thus far in practice, that they have a great chance to compete at a high level game in, and game out, which will lead to a late season run through the playoffs.
The C Team kicks off its season by traveling to Freeman on Monday August 29th. The JV will travel to Conestoga on September 6th to start their season. The coaches and players would love to see your support as they start their upcoming season.