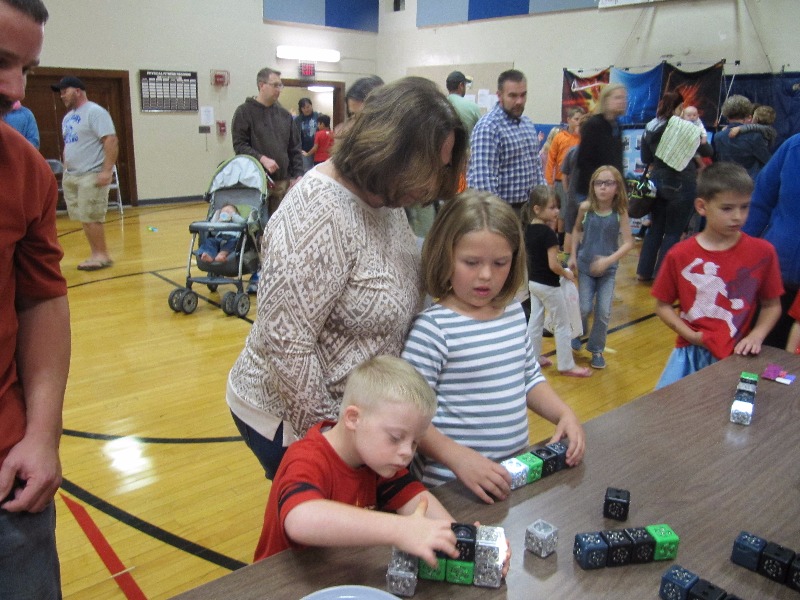 Family Science Night
The Ashland-Greenwood Elementary School hosted Family Fun Night with Science on Tuesday,October 4. The Strategic Air and Space Museum worked with the elementary school to provide a wide variety of science activities designed for students and their families to experience and explore. Students explored various stations that focused on a wide range of concepts including aviation and engineering. Some favorite stations were the robotic design with cubelets, making and launching rockets, making an airplane or helicopter and testing one's flying skills and using technology to complete challenges with Spheros. Family Science Night offered families a great way to learn together.
With lots of activity stations and over 400 individuals in attendance, many volunteers were needed to make this night a success. Special thanks to the elementary staff, members of the high school National Honor Society and PTO who assisted with this evening. The Family Night was funded through an Ashland-Greenwood Foundation grant, PTO donation and school.