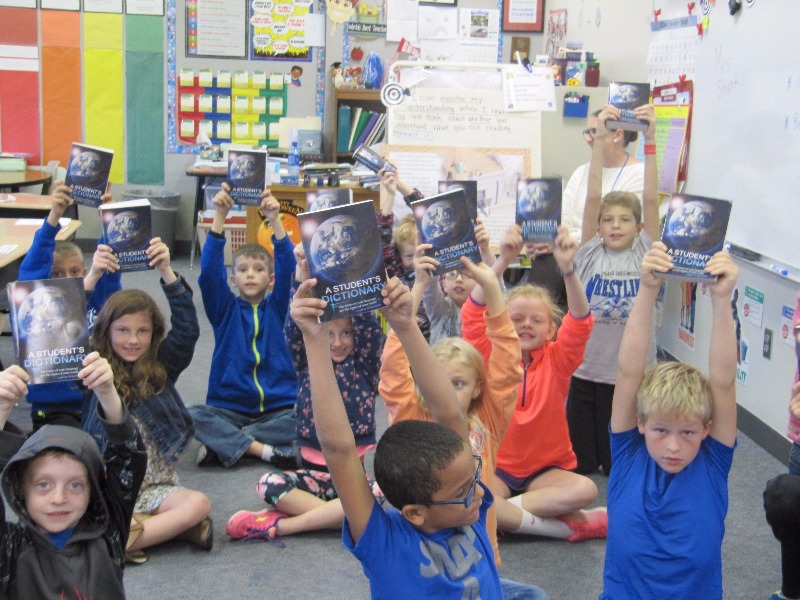 Ashland Rotary Donates Dictionaries
The local Ashland Rotary Club is a small but committed organization in Ashland, NE that looks to make a lasting impact internationally and locally. The club is involved in many projects in the community. The Ashland Rotary also partners with the school district. Each year the club donates dictionaries to all 3rd grade students! Rotary members Don Tweet, Fr. Gary Coulter, Joseph Baulder and Jack Cooper accompanied Superintendent of Schools, Jason Libal, in personally delivering dictionaries to each child. AG alum and surprise guest, Clay Anderson, joined Rotary members in handing out dictionaries.
Ashland-Greenwood Elementary THANKS the Ashland Rotary for its service and generous donation to our third grade students!