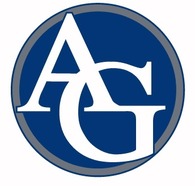 BLUEJAY BREAKFAST....PLEASE JOIN US
Wednesday, October 11th
Ashland-Greenwood Schools
Bluejay Breakfast … Please Join Us!
As part of continued efforts to engage our community, patrons, and parents in the education of our children, we will be hosting a "Bluejay Breakfast" on the second Wednesday of each month during the school year. Our first "Bluejay Breakfast" will be held at 7:20 a.m. on Wednesday, October 11th, in the Middle School/High School cafeteria. A free breakfast will be served at 7:20 a.m. Following breakfast, an informative program will begin promptly at 7:30 a.m. EVERYONE is welcome to attend this event, and we are hoping for a large turnout of parents, grandparents, patrons, and members of our local businesses.
Two educational presentations will be provided at each "Bluejay Breakfast." On October 11th, Ashland-Greenwood Teammates Mentoring Program Directors, Matt Flynn and Kayla Laune, along with Teammates Chapter President, Kristin Laughlin, will provide information related to mentorship, and the history and future of the Ashland Chapter. In addition, Ashland-Greenwood administrators will outline the newly implemented Family Services Student Therapy Program. The presentation will conclude at approximately 8:00 a.m. Feel free to park at the north end of the lot. You may use the sidewalk around the north side to access the northwest cafeteria entrance.
I am confident that attendees will find the presentations to be engaging, informative, and educational. This is our opportunity to build strong lines of communication with our constituents and to promote the incredible things happening within our district. And, as a reminder, it includes a FREE BREAKFAST!
Please email me at jason.libal@agps.org if you plan to attend.
We hope to see you at the Middle School/High School cafeteria on Wednesday, October 11th, at 7:20 a.m.
Professionally Yours,
Jason Libal – Superintendent
Ashland-Greenwood Schools