4th Graders Perform Sir Bookworm
Mrs. Luers', Mr. Mencke's, and Mr. Nichelson's 4th grade students presented their annual play "Sir Bookworm" to family and friends on Friday, September 15th in the elementary library.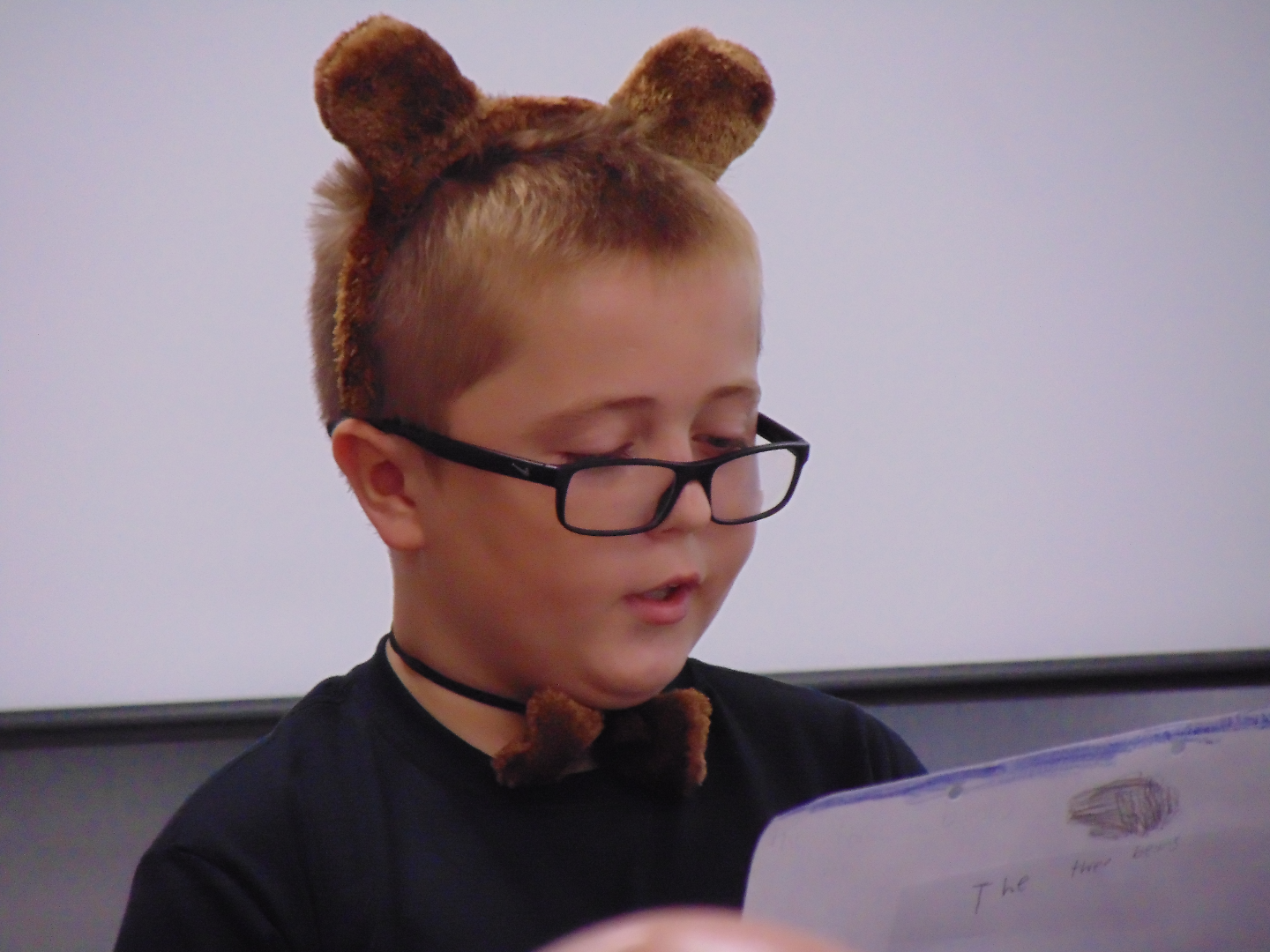 The story is about a girl who loses her interest in reading. A person named Sir Bookworm asks literary characters such as Peter Rabbit, Snow White, and Paul Bunyan, to name just a few, to help the girl get back her love of books and reading.
Students also demonstrated map skills on a large, floor map of Nebraska and showed how technology is used in their classrooms.
Links to videos of the Sir Bookworm presentations can be found below.