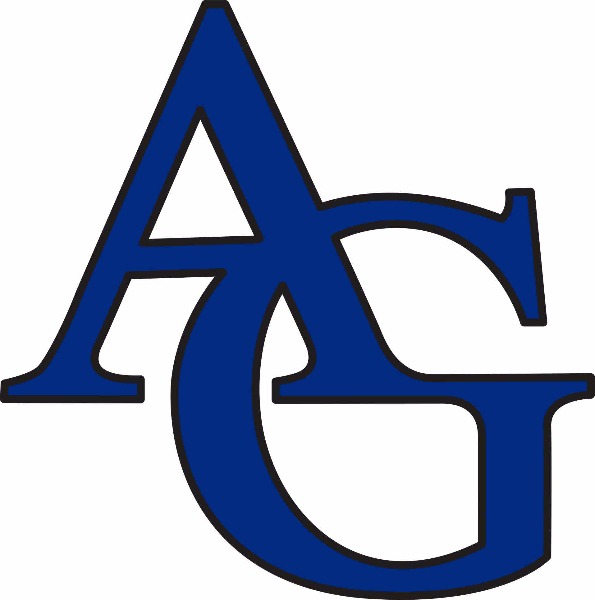 DO YOU KNOW THE WORDS TO BLUE & WHITE??
Do you know the history of Ashland-Greenwood's School Fight Song?----otherwise known to the locals and Alumni as Blue & White??? Better yet, do you know the words to Blue & White???? Some of us at AGPS wanted to know and we searched the AGPS Elementary and MSHS buildings to get an answer to that question, via video.
Former AGHS Music Director and Third Grade teacher, Patti Schofield, gave us the following history:
As a young child I remember watching as cheerleaders led the pep club and fans in Blue and White, our school song. As I grew older I played it in the school band. It was part of our school's heritage. In 1985, after finishing college and living in Lincoln for a short time, I returned to Ashland to live and was fortunate to be hired to teach in the Ashland-Greenwood Schools. As the music teacher, I was surprised to find our students unfamiliar with Blue and White, our school song. The band director, Arch Hill, and I combined our efforts to bring the song back to our vocal music and band students. It was during this time that Art Reidesel, editor of the Ashland Gazette, visited with me about his knowledge of our school song. He had an old song book from the late 1800s or early 1900s that had a waltz with the very same tune as Blue and White. He told me that this was the tune used for our school song. I wish I had paid better attention or asked for more details as I don't know the name of the song he showed me. I'm proud our school song has survived and I take pride to stand at our school's events and sing its words and clap along.
Now, if you ever had Mrs. Schofield as your third grade teacher, you would know the words, because she would have her students sing it every Friday and that sort of spilled over into the other third grade classes to learn as well. Thank you for that enthusiasm and school spirit, Mrs. Schofield!!
Current Band Director, Jonathan Jaworski, adapted it further to add the original waltz element to it. (That's the part where it slows down to the waltz tune that you slow-clap to. J) The Bluejay Band has developed their own lyrics for Blue & White as they are known for "playing the song and not singing it," as Mr. Jaworski would say, "I guarantee you will enjoy these lyrics from the "Superior Ranking Marching Band!"
Just in case you need to brush up on the lyrics, here they are:
Blue and white,
blue and white,
are the colors of delight.
We take honor by thy might,
blue and white.
We love you,
brave and true.
Ever cheer our hearts anew.
All our victories are for you,
White and blue.
GO BIG BLUE!
Check the videos below to hear what our roving reporters heard when they asked the question: Do you know the school song Blue & White?
#GO BIG BLUE!!! #AGSYNERGY #AGPOSSIBLE