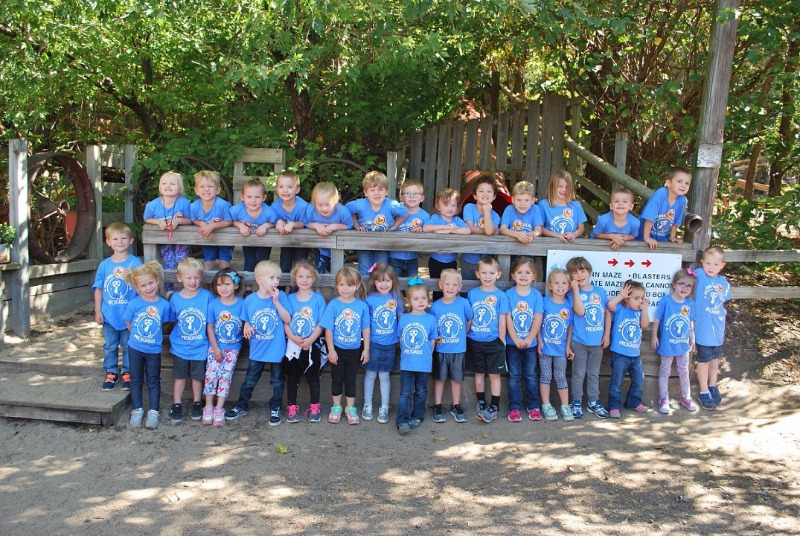 AG PRESCHOOL VISITS VALA'S PUMPKIN PATCH
The Ashland-Greenwood preschool classes went on a field trip to Vala's Pumpkin Patch on Friday, September 29th. Both the morning and afternoon classes joined together for a fun-filled day of hay-rack riding, pumpkin picking, cheering on pigs at the Pigtucky Derby, making our way through obstacles courses and enjoying all the other fun activities Vala's has to offer.
A special THANK YOU to Blase and Traci Lichtas for designing and donating preschool t-shirts to all 30 AG preschoolers!