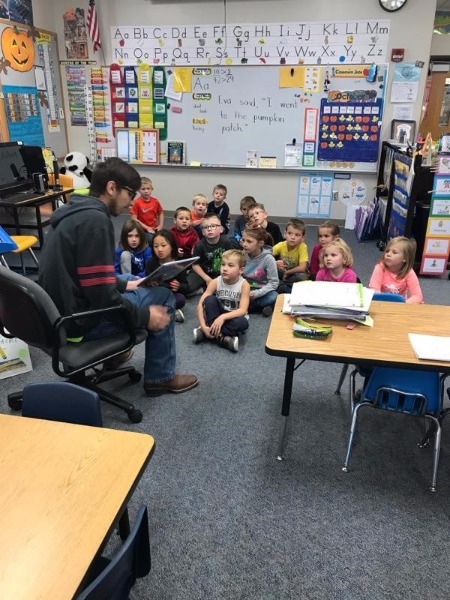 Agriculture Reading House
The week of October 23rd started a new learning experience for the Ag Leadership class and the three kindergarten classrooms that were involved.
The Ag students were chosen, along with 24 other chapters, to partake in a new program the Farm Bureau is trying. The program is called "Connecting Chapter". The chapters are given a book to read to the younger students. After the month is over, the chapter donates the book to the library at the elementary school.
The agriculture students visit the elementary classrooms and read the students a book. The book, "Before We Eat" by Pat Brisson, shows the younger students what farmers go through to get the food to our table. The illustrations helped the students understand what was being read, and they asked questions that some students would not know. It was an amazing site to see the student partake in this activity.
The book was purchased by the Ashland-Greenwood FFA Chapter and will be donated to the elementary library. The chapter hopes to see more students join in the future. The Chapter's goal is to get more kids interested and consider joining FFA when they get older. The leadership class is excited to do this again in November.