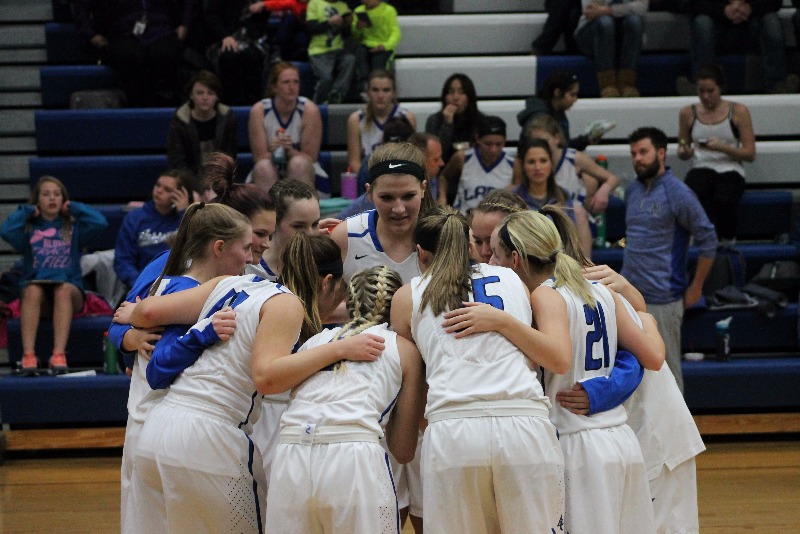 GIRLS' BASKETBALL READY TO ROLL
The Bluejay girls' basketball team hit the hardcourt running for their first practice of the season on November 13th. Excitement and anticipation of a great season was in the air as twenty-six girls reported to practice. This year's team consists of 2 Seniors, 2 Juniors, 5 Sophomores and 17 Freshmen, and are being led, once again, by head coach Barry Fangmeyer along with assistants, Patrick Mencke and Naomi Barent.
This year's team theme is—Never Stop, Never Settle—and that definitely fits the personality of the coaching staff and athletes on the team.
You can see the varsity girls in action on November 27th, at home, in the Hall of Fame Exhibition game, against Logan View. The game starts at 5:00 p.m. followed by the Boys' Varsity game.
The first C Team game for the girls is on Friday, December 1st against Louisville, here at 5:00 p.m. Saturday, December 2nd, will be the first JV/Varsity game, at Arlington, with JV starting at 1:00 p.m. Come out to support the team and feel the #Synergy!