ASHLAND-GREENWOOD JOURNALISM CLASS PROMOTES #BEKIND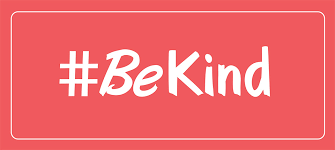 "Confidence is Key"
Ashland-Greenwood Journalism Staff
September 20th, 2018
Be kind. Two simple words on paper. Easy to read, easy to spell, but sometimes much more difficult to actually do. Hence, the #BeKind campaign. In August, Omaha Mayor Jean Stothert declared August 24th #BeKind Day. While the movement itself is new to Nebraska, the idea behind it certainly is not.
Ashland-Greenwood Junior Jay Hansen says, "Being kind should not be a reminder, rather a given that an individual has the capability to give a helping hand."
In a July 2016 Omaha World Herald interview, Millard Superintendent Jim Sutfin said,"#BeKind is about being intentional with your words and actions." It's that word "intentional" that is so important.
Ashland-Greenwood High School Senior Kiara Watson says "I don't feel a need to be overly nice to a person. And by that I mean fake."
In other words, telling someone "I like your shoes" when you don't actually like their shoes is not 'being kind' or intentional. Being kind and intentional is telling a classmate "Thank you" for listening to your opinion during a group project in class. Commenting on a person's internal qualities rather than just their physical qualities will build the best kind of self confidence.
This emphasis on self confidence stemmed from student discussion of the phrase "bully." "Bully' carries a negative connotation," says Senior Claire Kresak, "Which makes people 'not' want to talk about it." So, the Ashland-Greenwood Journalism staff has a new descriptor for the #BeKind movement: pro-confidence. Everyone wants to be confident. We should talk about that and celebrate it.
Kresak describes bullying as "making someone else feel inferior." Well, if the person being made to feel inferior has self-confidence, the bullying tactics will be less likely to work. "Essentially, lift people up. And more than that, give them access to a jet pack so they are able to lift themselves up." AGHS students believe that this is the long-term solution to bullying.
So, #BeKind. But also, #BeConfident. Rather, #BeAGHSConfident.