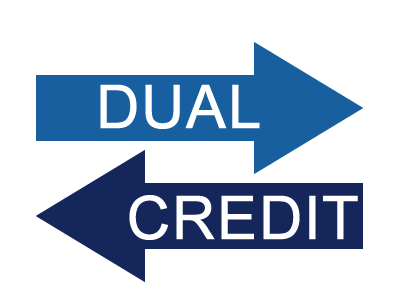 AGHS Dual Credit and SENCAP Page
In an effort to prepare students for college and career Ashland-Greenwood High School offers a variety of dual credit courses. We know from research that students that take dual credit courses during college are more likely to be successful when they head off to college.
Wonder if your class will transfer to a four-year institution? Check out the Transfer Nebraska website (http://transfer.nebraska.edu/)
Ace Scholarship Information:
https://docs.google.com/document/d/18hNi6kkrCf1fsCVFF61SG3w7U-FqThdAF_NjzcNXxU8/edit?usp=sharing
The following classes will be offered for the spring of 2018: (Registration Deadline for Spring 2018: November 4, 2017)
Introduction to Literature
Offered ON-SITE through Southeast Community College (4.5 quarter credits)
Instructor: Mrs Carr
Tuition fee applies
NOTE: a $50 fee will be assessed to students who drop this course after submitting the SECC registration form.

Introduction to Sociology
Offered ON-SITE through Southeast Community College (4.5 quarter credits)
Instructor: TBD
NOTE: a $50 fee will be assessed to students who drop this course after submitting the SECC registration form.
Tuesdays & Thursdays (2:00-3:15 p.m.)
Tuition fee applies
This course will be offered cooperatively with Wahoo High School
UNL ACE Information
US History II
Offered ON-SITE through Southeast Community College (4.5 quarter credits)
Instructor: Dr. Jim Isseman
NOTE: a $50 fee will be assessed to students who drop this course after submitting the SECC registration form.
Mondays & Wednesdays (2:00-3:15 p.m.)
Tuition fee applies
This course will be offered cooperatively with Wahoo High School
College Algebra
Offered ON-SITE through Southeast Community College (4.5 quarter credits)
Instructor: James Mohrmann
NOTE: a $50 fee will be assessed to students who drop this course after submitting the SECC registration form.
Meets daily
Tuition fee applies
Certified Nursing Assistants (CNA)
Offered ON-SITE through Southeast Community College (4.5 quarter credits)
Instructor: TBD
NOTE: a $50 fee will be assessed to students who drop this course after submitting the SECC registration form.
Tuesdays & Thursdays (2:00-3:15 p.m.)
Southeast Community College SENCAP (Southeast Nebraska Career Academy Partnership) Program:
SENCAP Courses offer an opportunity for students to explore potential careers and earn valuable college and career experiences while still in high school. SENCAP courses are offered in 2 year pathways in multiple fields that are currently in demand. Courses for SENCAP are offered live on-site when possible and online. Below are the SENCAP career clusters:
Agriculture, Food, and Natural Resources
Business, Management, and Administration
Criminal Justice
Education and Training
Health Science
Information Technology
Manufacturing
For specific course sequence and more information on SENCAP courses, visit the SENCAP website: (https://www.southeast.edu/sencap/)