Learning About Flag Etiquette
Members of the American Legion Post 129 and the American Legion Women's Auxilary shared information on flag etiquette with students in 2nd and 3rd grades. Boyd Yochum and Ron Misek demonstrated how the flag is folded while Deb Pletcher explained what each fold stood for. Jolene Wagner explained how students should show respect for the flag. Some ways included removing one's hat and putting your right hand over your heart when the Star Spangled Banner is played and when saying the Pledge of Allegiance. Educating students about flag etiquette is important so boys and girls can show proper respect for the freedom and sacrifices the flag represents.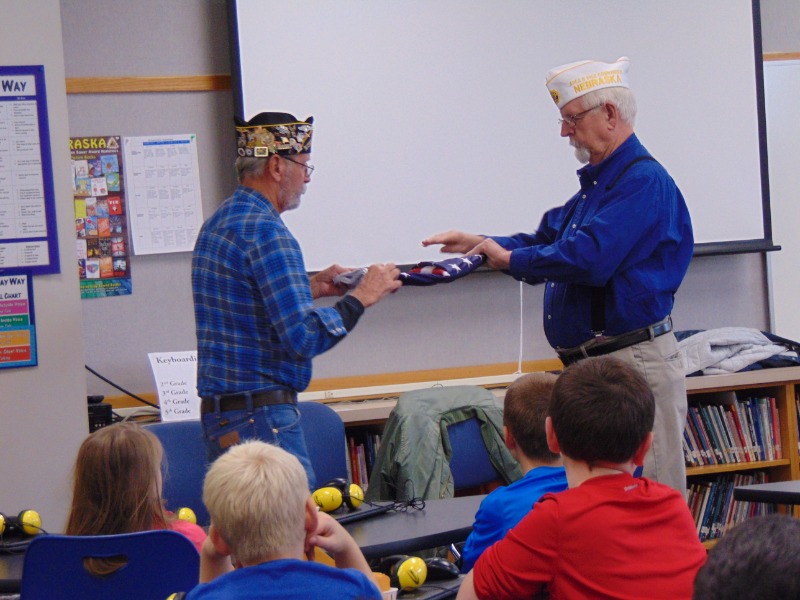 On November 11th, 2nd and 3rd grade students will join members of the American Legion Post 129 for a flag pole dedication on the elementary playground. A special thanks to Ron Garner, American Legion member, for his help with the new flag pole, the 2nd and 3rd grade presentation and the upcoming flag pole dedication.