IMPORTANT SUMMER, BACK TO SCHOOL & SPORTS INFORMATION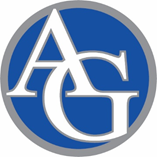 The first day of school is Wednesday, August 19th with students attending all day. The Elementary School Day is 8:15 a.m.-3:20 p.m. and the Middle School High School Day is 8:15 a.m.-3:29 p.m.
**All Building School Offices (except Superintendent's Office) are closed during July and will open back up on August 1st.
Student Demographic and Release Forms (pink sheet)
These forms will be mailed out in early August. Please complete and sign both sides and return them on Back to School night or on the first day of school. MSHS students will not be able to check out their Chromebook until this form is returned.
**August 10th--All High School Sports Practices Begin
Fall Sports Practices & MS Sports Information
High School practices for Volleyball, Softball, Football and Cross Country will begin on August 10th. Coaches will give athletes information on conditioning and parent meeting times.
Middle School Volleyball and Football start times are to be determined.
Physicals & Participation Fee
**ALL HIGH SCHOOL & MIDDLE SCHOOL SPORTS PHYSICALS SHOULD BE TURNED INTO THE OFFICE BY AUGUST 1ST. Physicals will be required for all seventh graders, freshmen and students new to the district All athletes are required to have a sports physical, signed by a parent/guardian and athlete, prior to participating in practice. Please turn in all physical forms to the main office. Athletes must pay a $25 participation fee prior to participating in all athletic activities.
Middle School (6th-8th Grade) Supply List