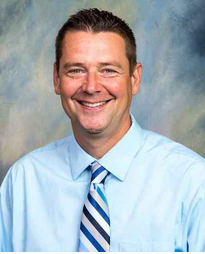 Welcome to Ashland-Greenwood Public Schools
I would like to welcome you to Ashland-Greenwood Public Schools. Having been organized in 1866, AGPS is rich in tradition!
Ashland-Greenwood is defined by our strong family-oriented community and our commitment to excellence in education. As a whole, Ashland-Greenwood Public Schools is committed to its mission of cooperatively promoting life-long learning, to awaken, develop and enhance individual potential.
AGPS enrolls nearly 900 students annually. Students experience a personalized environment due to small student to teacher ratios, but also benefit from comprehensive course offerings, a fully implemented 1:1 laptop initiative, newly renovated facilities and a wide-range of co-curricular activities.
This year's district mantra revolves around the term "SYNERGY." Synergy can be defined as: A state in which two or more things work together in a particularly fruitful way that produces an effect greater than the sum of their individual effects. Expressed also as "the whole is greater than the sum of its parts." There is no doubt that Synergy is a strong component of the AGPS District. You will consistently witness staff, students, parents, and others working collaboratively to awaken, develop, and enhance the individual potential of every student - every day. I am so excited that you will continue to be a part of the high level of Synergy at AGPS! This level of Synergy has allowed our district to be one of, if not the, strongest district's in the state.
I encourage and welcome your participation in Ashland-Greenwood Public Schools. Thank you for your continued support.
Mr. Jason Libal
Superintendent
Ashland-Greenwood Public Schools
1842 Furnas Street
Ashland, NE 68003
jason.libal@agps.org
(402)944-2128
2017-2018 Superintendent Transparency Act: Compensation Information