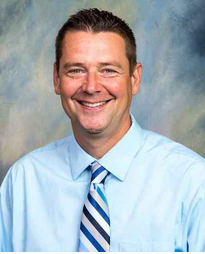 Welcome to Ashland-Greenwood Public Schools
I would like to welcome you to Ashland-Greenwood Public Schools. Having been organized in 1866, AGPS is rich in tradition!
Ashland-Greenwood is defined by our strong family-oriented community and our commitment to excellence in education. As a whole, Ashland-Greenwood Public Schools is committed to its mission of cooperatively promoting life-long learning, to awaken, develop and enhance individual potential.
AGPS enrolls nearly 925 students annually. Students experience a personalized environment due to small student to teacher ratios, but also benefit from comprehensive course offerings, a fully implemented 1:1 laptop initiative, newly renovated facilities and a wide-range of cocurricular activities.
"If you don't raise the bar, how will you ever know your potential" - L Tom Perry
This year's district mantra revolves around the theme, "RAISING THE BAR!" As you may or may not know, I spent eighteen years as an educator in a neighboring district. Thus, I knew much about the AGPS district. I was familiar with many individuals employed by the district as well as some from the community. During those eighteen years, I came to respect, admire, and appreciate the high bar and expectations that were set and sustained in relation to professional, academic, and extra-curricular achievement. These expectations were a huge reason the AGPS district provided so much intrigue. As I came on board in 2016, the district's high bar and expectations became even more evident. I anticipated what I would see and feel related to the district's expectations, and I have not been disappointed. A huge factor in maintaining such a high bar is a tremendous amount of teamwork and fellowship amongst all invested parties. Thus, we once again look forward to teaming with you in 2018-19 and "RAISING THE BAR" to new heights!
I encourage and welcome your participation in Ashland-Greenwood Public Schools. Thank you for your continued support.
Mr. Jason Libal
Superintendent
Ashland-Greenwood Public Schools
1842 Furnas Street
Ashland, NE 68003
jason.libal@agps.org
(402)944-2128
2017-2018 Superintendent Transparency Act: Compensation Information