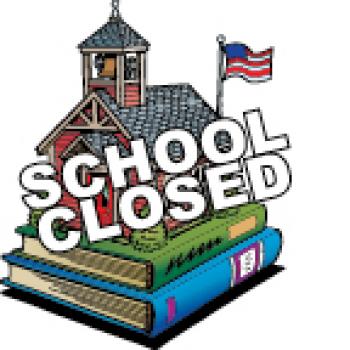 Governor Directs all Nebraska School Buildings to Close for the Remainder of the 2019.2020 School Year
Continuity of Learning Plan Being Developed
First and most importantly, on behalf of all of us and our staff, we want to extend our sincere gratitude for your support of us during this past week. The patience and grace you have granted us as we work to navigate a 'new norm for school' has been so appreciated. Your positive thoughts, messages, and prayers have been received - we have definitely felt the Bluejay Love!
The Governor recently announced that all Nebraska school buildings are to remain closed for the rest of this school year. We are making plans to provide instructional support and resources for continued learning at home through the end of the 2019.2020 school year.
Priorities for recent weeks included insuring access to meals for our students, planning for the support of technology for students at home, and assuring our own staff of continued employment options during these uncertain times.
We also are aware that our initial attempts to communicate with students and families regarding suggested learning activities, has been overwhelming for many. Please know that our intent was to make sure that all students and families were receiving contacts from the teachers; teachers who very much want to continue to engage with their students. Connections to school and teachers (maintaining and enhancing positive relationships with students) was and will continue to be the priority.
Staff will continue to communicate and share possible learning enrichment activities with you this week as well (similar to that of last week). Our apologies for the possible overwhelming feeling this may again instill. With that being said, know that our district will work to streamline communications and resources in the future for easier access and use. At this time, we are choosing to err on the side of over communicating; we want you and your students to know how much we care and how willing we are to continue to support them during this extended school closure.
We ask your continued grace and patience this week as our administrative team works with our state and federal departments of education as well as our colleagues in other districts to best plan how to provide learning opportunities for all.
School districts in Nebraska will be expected to develop and implement Continuity of Learning Plans (CLP) for the remainder of the 2019.2020 school year. Continuity of learning is the continuation of education during a prolonged school closure. The Nebraska Department of Education is currently working on confirming expectations and guidance for these plans. We will then need some time to review and develop an implementation plan to meet these expectations and to provide the best support we can to our students and families.
We anticipate being able to have a draft AGPS Continuity of Learning Plan in place soon. The CLP plan will outline specific actions that support the continuation of teaching and learning in an alternate environment. It is our hope that district staff as well as students and families will benefit from a CLP plan that will more clearly explain expectations and suggestions for each of our roles.
Thanks again for your continued support of all of us!
Jason Libal - Superintendent Brad Jacobsen - MS/HS Principal
Jill Finkey - Curriculum Director Teresa Bray - ELE Principal
Kristin Fangmeyer - Student Services Director Randy Wiese - MS/HS Asst. Principal/AD